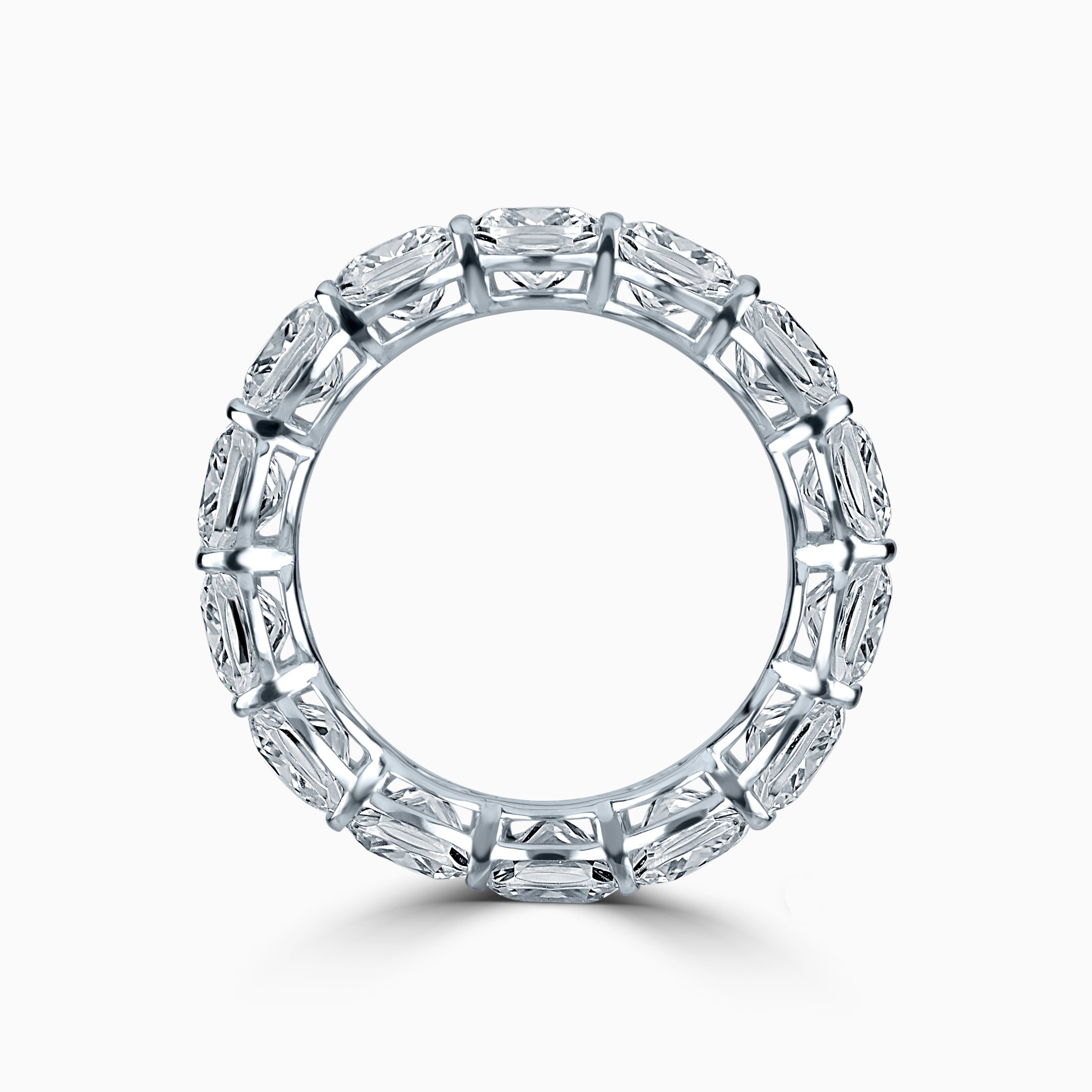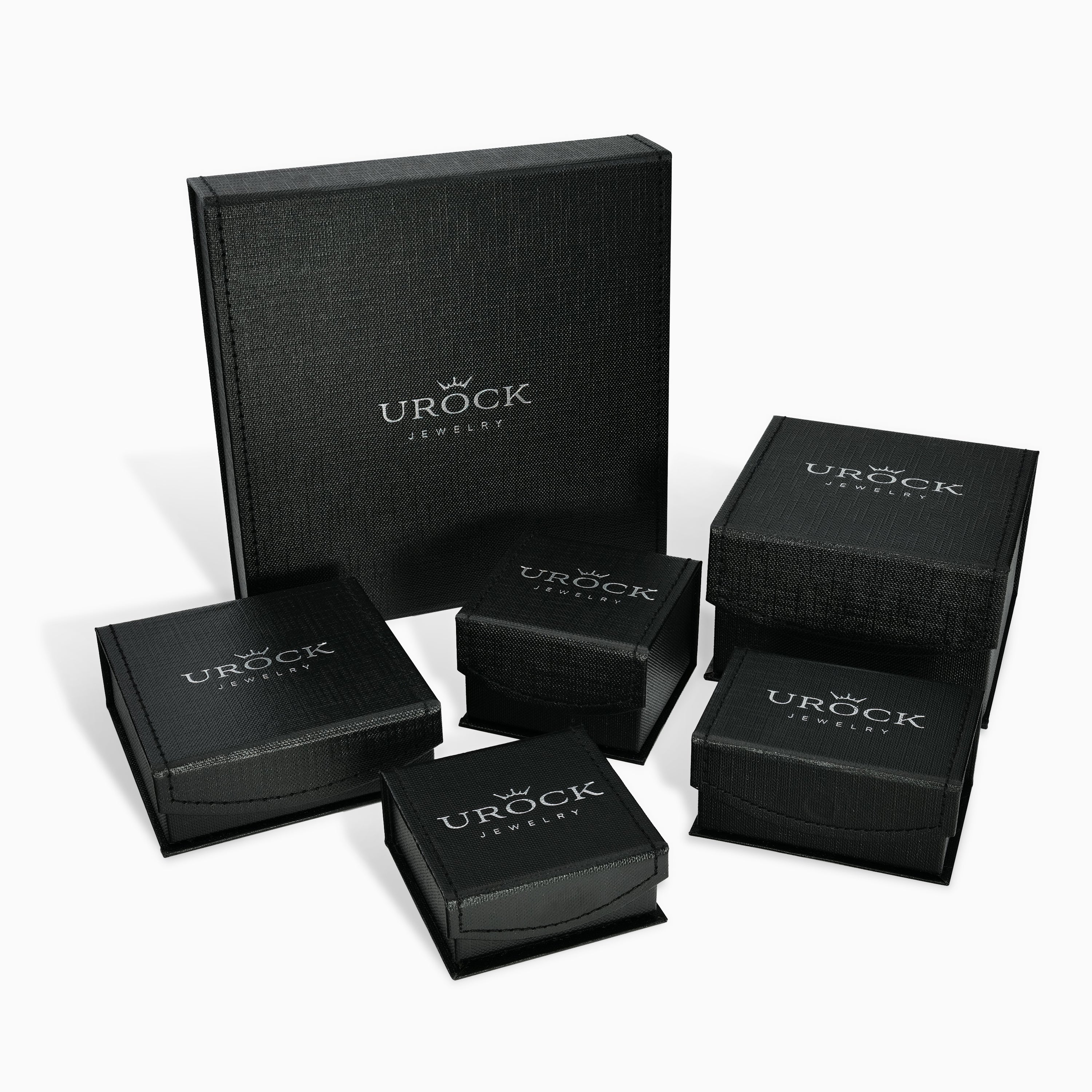 Simulated Diamond Cushion Brilliant Sterling Silver Eternity Band
Description
Finest simulated diamonds in an exquisite ring. Available in a variety of styles to satisfy your deepest desires. Our stones are crafted to the highest standard, with an uncanny resemblance of premium diamond jewelry.
Diamond Equivalent Details
Clarity: FL [flawless]
Cut: Excellent [highest cut grade]
Color Grade: D/Colorless [highest color grade]
CenterStone Setting: Prong
CenterStone Shape: Cushion
CenterStone Carat Weight: 7 ct.
CenterStone Dimensions: 7 x 7 mm / 0.27 x 0.27 in
SKU: R5008
Materials
All rings are made with Sterling Silver .925, the most durable silver alloy with platinum plating for extra shine and to prevent tarnishing.
Gold coated rings are overlaid with a thick layer of 14 Karat Gold, 2 microns so this piece will give you joy for decades.
Size & Fit
All rings are made true to standard ring sizes. If your ring doesn't fit "just right", we offer easy returns and exchanges.
If you are shopping for rings and don't know your ring size, get a free ring sizer by visiting this page: Free Ring Sizer
Shipping, Warranty & Returns
SHIPPING
We do our best to process and ship your orders as soon as possible! Within the US and Canada, our Standard Shipping times are 2-5 business days, and our Express Shipping is 1-2 business days. Outside of the US and Canada, international shipping times may vary, but normally do not take more than 7-9 business days depending on the destination.
Please note that the above estimates do not account for shipping delays that fall outside of our control, such as weather, customs inspections, and other similar reasons.
30-DAY RETURN POLICY
We have a 30-day, no-questions-asked return policy from when you receive your order.
60-DAY EXCHANGE POLICY
Ordered the wrong size or want to change the style you ordered? Not a problem! You have 60 days to exchange your item after you receive your order.
LIFETIME WARRANTY
We stand by our products 100%, which is why every product we sell comes with a Lifetime Warranty. If you have any issues with one of our products, reach out, and we will repair or replace it. Our warranty covers fading, missing stones, and other potential manufacturer defects. This warranty does not cover lost or stolen products, scratches, dents, or any damages caused by accident, abuse, neglect, or improper use or storage of the product.
Questions
We would love to hear from you and address all of your questions and concerns.
Visit our help center to find answers to the most common questions.
You can also shoot us an email at support@urockjewelry.com and we will be happy to assist you.
Simulated Diamond Cushion Brilliant Sterling Silver Eternity Band
Frequently Asked Questions
Do you accept returns?
Absolutely! We have a 30-day easy-return policy, which means you have 30 days after receiving your item to submit a return request. To be eligible for a return, your item must be in the same condition that you received it, unworn or unused, and in its original packaging. To request a return, simply contact our support.
Can I exchange an item?
Sure, we do accept exchanges and they follow the same conditions as returns. In order to ask for an exchange, please mention that you would like your item to be exchanged with another item when preparing your return with our support.
Are returns free?
Returns within the US are absolutely free.
Returns from outside of the US are the responsibility of the buyer.
Feel free to contact one of our support agents for more details.
How can I track my order?
Once you have placed your order, we will send you a confirmation email to track the status of your order. Once your order is shipped, we will send you another email to confirm you the expected delivery date as well as the custom link to track your order. Additionally, you can track the status of your order by visiting our Order Tracking Page and entering your order number for details.
Can I make changes to my order?
We can only change orders that have not been processed for shipping yet. Once your order is under the status "Preparing for Shipping", "Shipping" or "Delivered", then we cannot accept any edits to your order. To make changes to your order, please reach out to our support.
Where do you ship?
We currently ship worldwide out of our fulfillment center located in New York, US.
How long does it take to get  my order?
Once you've placed your order, it usually takes 1-2 business days to process it for delivery.
Standard shipping time for the US orders is 1-5 business days. International shipping times vary.
What payment methods do you accept?
You can purchase on our website using a debit or credit card.
We additionally offer support for Affirm, PayPal, Apple Pay, and Google Pay.
You can chose these payment methods at checkout.
Do you offer 3 or 4 times payment option?
We accept 3 times payment thank to our partner Affirm. You will be able to chose that payment option on checkout.
---
AS SEEN ON: